Around 90 mins from central Hurghada.
Not 100% sheltered from the wind, but suits most levels of diver. The bottleneck shape of the Giftun Strait can cause strong currents.
The mooring is located on the south side of this small reef elevating from a 10-12m flat sandy bottom that also features coral blocks and table corals.
Dive plan:
This is a small reef, although the luxury of rich marine life means that this dive site can offer an extraordinary dive. The erg itself is by nature best on the north face so concentrate on this side. Next to the reef there are a few big brain corals, around which schooling fish hover, facing the current. About 50m north there is a breathtaking little erg full of soft coral, glassfish and excellent camera angles. Take your time on the way out there and back, glancing underneath table corals and coral blocks and you will be in for a treat.
What to see:
As in the rest of this area chances are good to encounter a turtle, eagle ray, feather tailed ray or napoleon wrasse. The vast amount of glassfish, silversides and other small reef fish attract predators like jackfish, lionfish, scorpionfish and groupers. The sandy bottom offers camouflage to crocodilefish, hunting from below.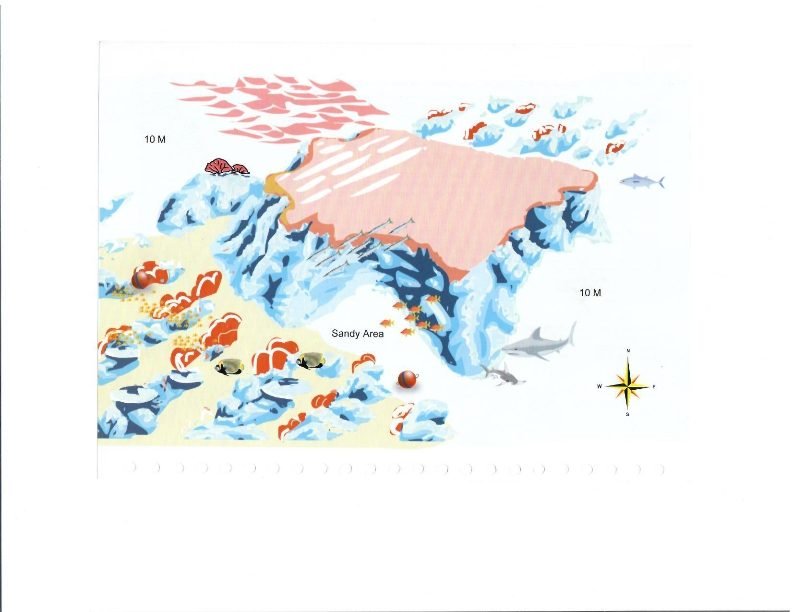 Discover Other Dive Sites in Hurghada: